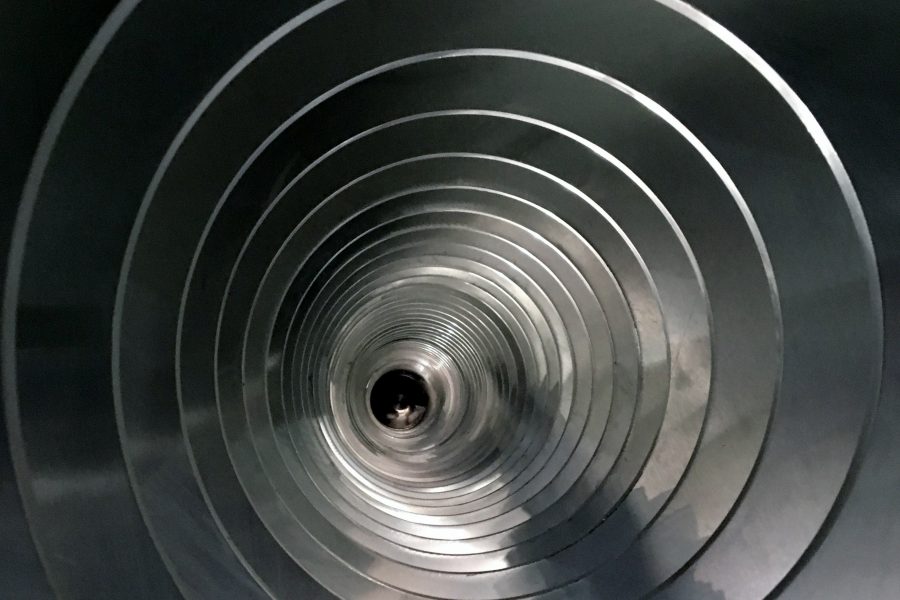 Spirajoule technology is an exclusive, patented heat treatment process.
It is based on the use of a worm screw heated electrically by a low-voltage current.
The technology is simple and economical, and its precise, efficient use offers heat treatment up to 250°C for a wide variety of applications and all types of bulk product. The screw heats the product by Joule effect, and its design including a Teflon plate enables heating up to 250°C.
The Spirajoule provides optimum heat transfer to dry divided solids. Maximum efficiency is achieved by direct contact of the material with the heating screw. Material residence time, temperature and air extraction are adjustable parameters. Full access to the inside of the chamber facilitates cleaning operations and incoming material changes. Electrically heated auger allows injection of steam or hot, dry air. Suitable for all types of material: powders, seeds, leaves, cuts, etc. Easy to use, with low operating and maintenance costs, Spirajoule® is a homogeneous, continuous process that keeps the product undenatured after treatment. The Spirajoule® is supplied with a control cabinet and a transformer designed by ETIA to provide the required heating power for the screw. The SPIRAJOULE® process is ideal for heat treatments such as sterilization (while preserving organoleptic and microbiological properties), toasting (of meat for example), seed toasting, drying, defrosting, conveying while maintaining a target temperature… for all types of inputs in the chemical and food industries (e.g. spices, herbs, cereals, dehydrated fruit and vegetables, etc.), etc… SAFESTERIL covers a wide range of capacities from 50 – 3,000 kg/hour (110 – 6,600 lbs/hour) Multiple processes with the same equipment :
Don't hesitate to contact us to discuss about your project!