SAFESTERIL is a brand of the French engineering company ETIA, a subsidiary of the VOW ASA group specializing in innovation, equipment and continuous heat treatment processes.
Our company designs and supplies process plants for dehydrated products of all types: powders, whole, cut, seeds, flakes…which are the most widespread in the food, pharmaceutical and animal feed sectors.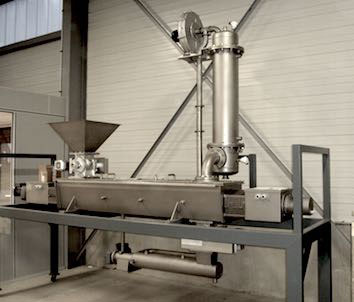 Safesteril's objectives are to develop and improve food safety solutions.
With 114 installations worldwide, 65 T of SafeSterilized materials are produced every day!!!!
State of the market for our equipment:
*America : North and South / **Africa : Middle-East
Come and test our equipment in our test hall in Compiègne, France, or on an industrial scale at one of our partner customers near you. A dynamic team always ready to listen to your needs, whether you're a customer or a future employee. A competent technical department with 20 years' experience, capable of intervening worldwide for maintenance, auditing or training.

Don't hesitate to contact us to discuss about your project!