During the manufacturing cycle, many materials do not reach the right temperature for further processing.
With the help of our cooling screws, which are equipped with a cooled trough and conveyor screw, the desired temperature can be reached by indirect cooling. The product is conveyed by a spiral screw, which gently transports it from the inlet to the outlet. The surface of the screw conveyor and its trough are cooled by a fluid, usually chilled water. The water circulates in a double jacket welded to the outside of the trough. The design of the cold exchange surface ensures that the desired cooling temperature is achieved.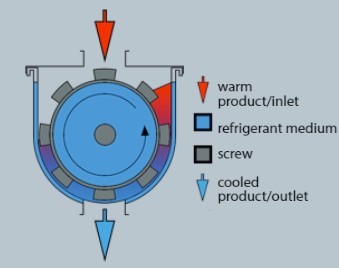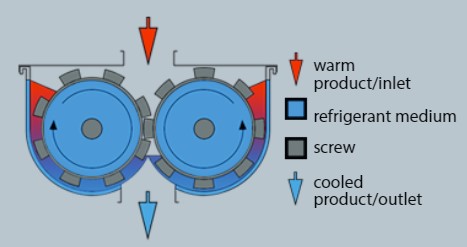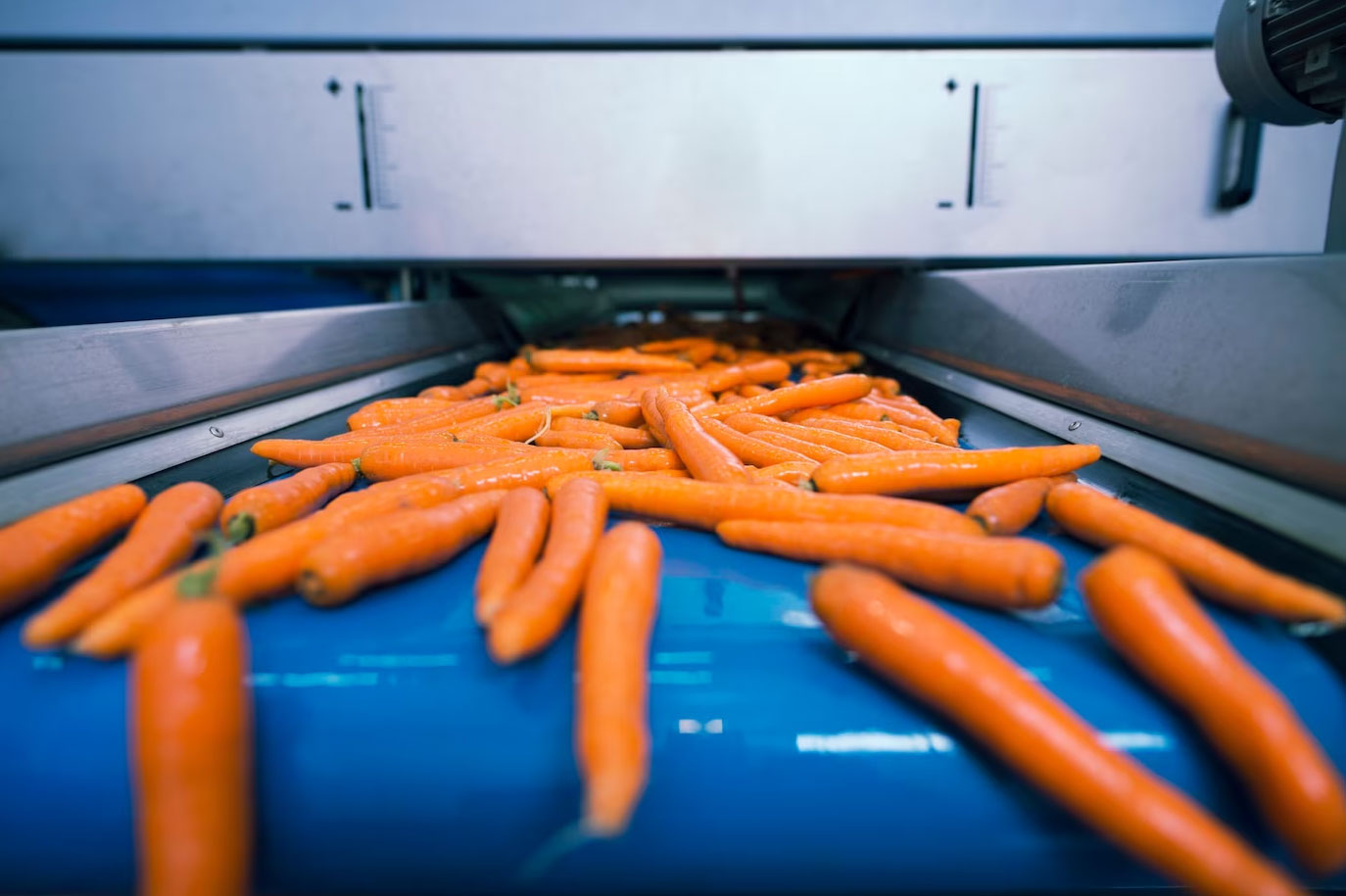 Thanks to our long experience in heat exchangers, our know-how and our numerous installations, we have the capacity to meet any type of demand.
Don't hesitate to contact us to discuss about your project!